The hot air sealing device is a device for contactless, continuous sealing of thermoplastic foils. The foil is welded by strongly heated air which is led onto the foil.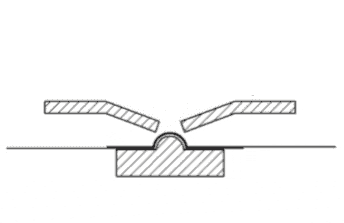 The foil layers to be welded are attached to the longish hot air outlet opening, between the guide plates, guided by and welded while the machine is running.
For cooling the weld seam, the following components are located below the air outlet opening, at the lower end of the unit, cooling air nozzles.
The working speed of the device depends on the foil thickness. With increasing film thickness the working speed decreases due to the limited heat transfer.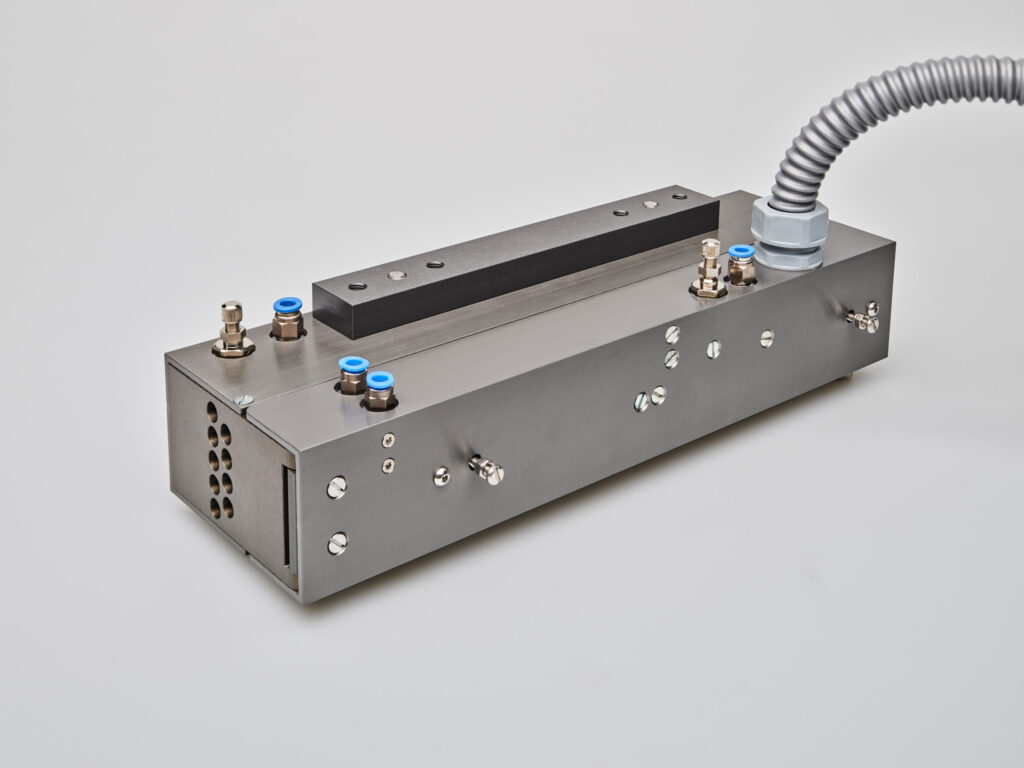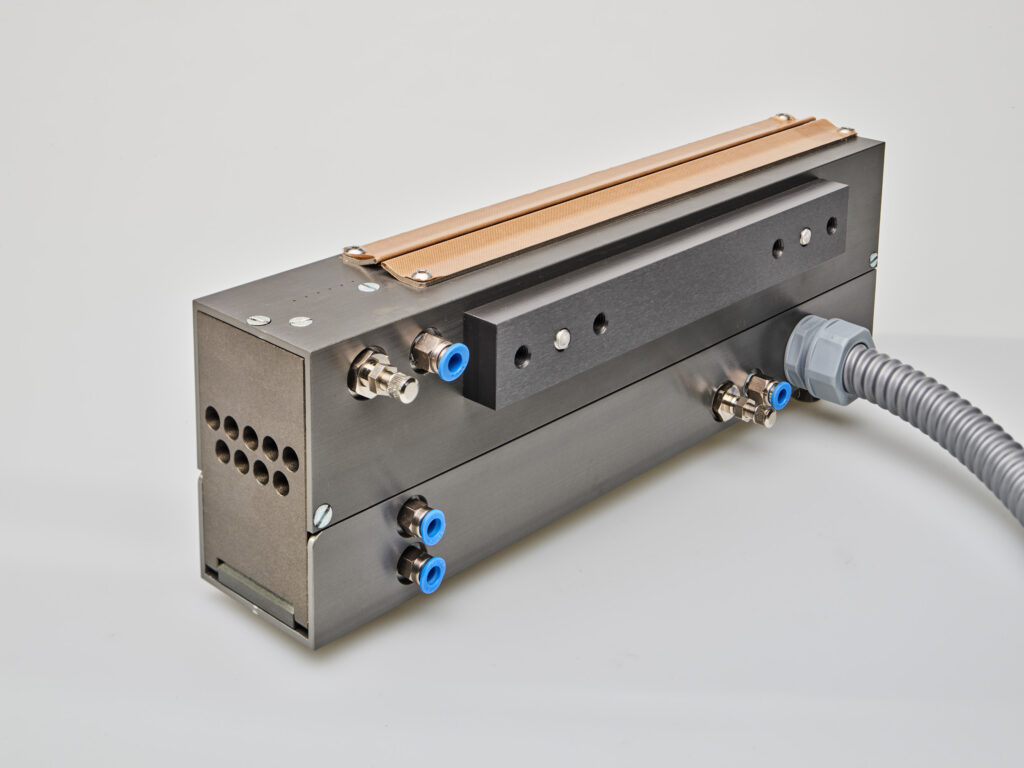 Thanks to the non-contact mode of operation, the system operates almost wear-free and is therefore extremely maintenance-friendly.